BAG IN BOX, lockers and more...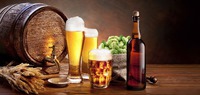 LOCAL WINE TASTINGS
Enjoy the experience of tasting the wines from Cordoba! You will taste 3 wines from here. In this experience, we will walking around the city center, and I will show you, the specials spot about the gastronomy and the wines from Cordoba.
Does not matter that you are not a wine lover, you will discover in our stop everything new about yourself, your palate, and you will regret, for sure, to the times that your mother or grandma were cooking and discovering the new tastes.
Discover a urban vineyard in the middle of the city, take a selfie with a real size of the recipe of the top cordobesian dish, visit the old wine advert from 50´s in a secret walls.... There are some stop in the tour.
OLIVE OIL TASTINGS AND MOLINERO BREAKFAST
Are you looking to make a wake up experience, enjoy of our selection of coffees and teas, where you will tasting 3 different olive oils! Second, we will have a breakfast in Traditional Miller Breakfast, that we called in Spain Desayuno Molinero (from the Mill) style, and we will explain you what we are doing.
Traditional Miller breakfast is and ancient style from the worker of olive oil and the olive to make a kit-kat during the time that are doing their jobs. It is a very traditional and you will take bread, variety of olive oil from Cordoba, some olives, coffee and tea.
Second: with the power of the meal we will go to visit the more important foodies spot in Cordoba. This is not a tapas tour, this is about the gastronomy history about Cordoba, that since early times host plenty of sapiens and knowledge about groceries.
HAM & IBERICOS TASTINGS
Do you like the ham? Do you want to know more about this products! Come over!
Coming soon

CHAIR MASSAGE
If you want to relax a bit before you continue your trip, get a slot with our chair massage therapist! Just 10 min is 10 euros!
ESCAPE ROOM
Do you like the gastronomy? Do you like the thrillers? This is your play!